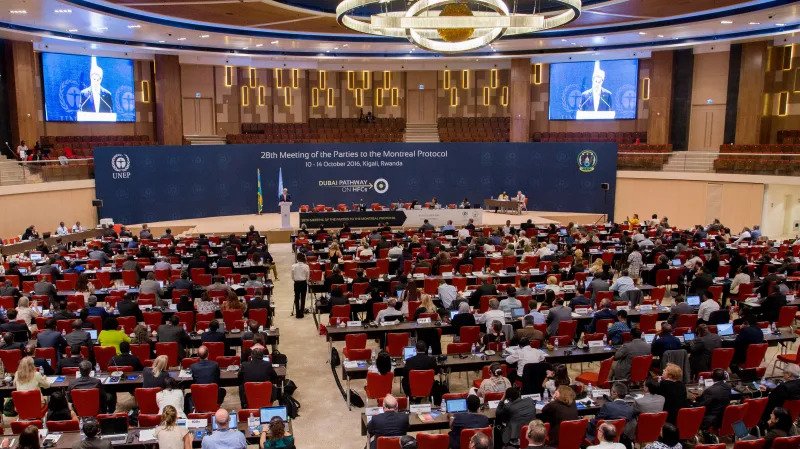 Albania has ratified the Kigali Amendment to the Montreal Protocol. It will reduce use of hydrofluorocarbons (HFCs), powerful greenhouse gases used mainly in refrigeration, air conditioning and heat pump equipment, which are thousands of times more harmful to the climate than CO2. The Kigali Amendment, which entered into force in January 2019, amends the Montreal Protocol on Substances that Deplete the Ozone Layer to include substances – including hydrofluorocarbons (HFC) – which do not damage the ozone layer but are known to have high global warming potential.
The Kigali Amendment is a new way of dealing with global environmental issues, and  Albania's ratification shows that the country is proactively committed to addressing future problems by preventing an increase in the use of HFCs and promoting the use of climate-friendly alternatives.
By phasing down the use of HFCs, the Kigali Amendment aims to avoid an increase in global atmospheric temperature of 0.5°C by the end of the century.
The Kigali Amendment is in line with the Albania's national strategies, which aim to contribute to the protection of the environment and to tackle climate change.
A pivotal role in the ratification process was played by Mr. Blendi Klosi, the Minister of Tourism and Environment of Albania."